Denture & Denture Types
To make an appointment call (03) 9803 6420
Dentures
Dentures are artificial prosthetic devices, commonly referred to as false teeth and specially constructed to replace missing teeth.
Dentures not only allow you to eat properly, but they assist in maintaining a great smile with the appearance of natural-looking teeth.
At Burwood East Denture Clinic we genuinely care for the wellbeing of our patients and understand how difficult and frustrating it can be to have dental issues.
There are different types of dentures available, ranging from complete dentures, immediate dentures, partial dentures and implant-retained dentures. Some options may not be suitable for everyone as every patient's mouth varies.
Our experienced prosthetist, Daniel Thomas will conduct a full assessment of your mouth to determine the most suitable dentures for you. He will answer any questions plus address any concerns that you may have. At the same time, he will explain the different alternatives available and a treatment plan that best suits your individual denture needs.
We craft beautiful, custom dentures at our purpose built on-site dental laboratory that match your natural set of teeth.
Burwood East Denture Clinic are here to bring back your smile for you and your family.
 Denture Types A Brief Overview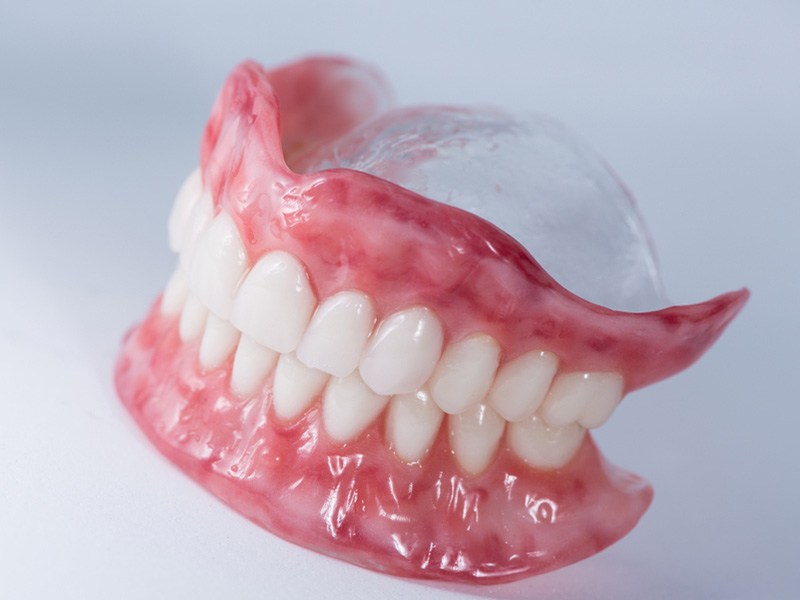 Complete Dentures
Complete dentures, also known as full dentures. They are commonly used if you have experienced substantial tooth loss to replace all the teeth on the upper jaw, lower jaw, or both.
Complete or full dentures are made out of a hard acrylic with high-quality false teeth to replicate a natural set of teeth as much as possible.
During a full assessment, Daniel Thomas, Our experienced prosthetist will determine if complete dentures are suitable for you and will answer any questions and explain the process involved that best suits your needs.
Every complete denture is custom made at our on-site laboratory is customised to the patient's mouth.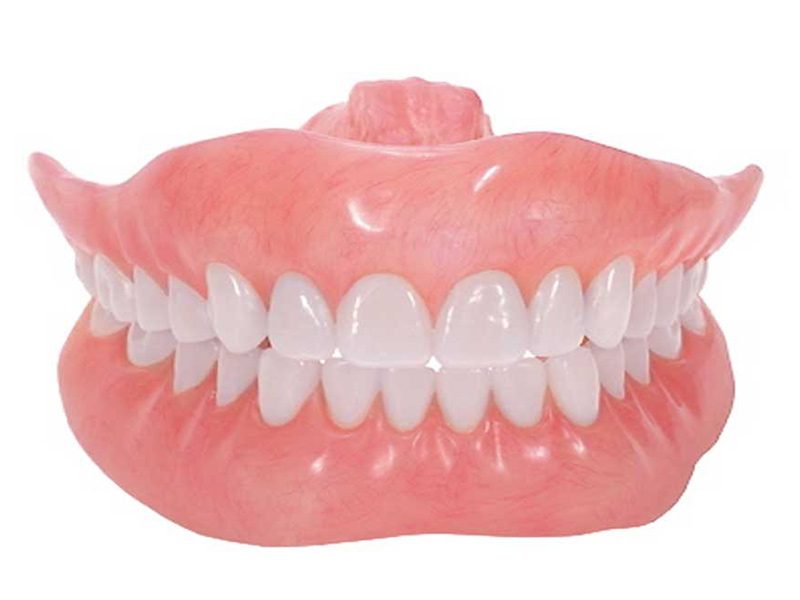 Immediate Dentures
An immediate denture is a full or partial denture that is fitted immediately after having teeth extracted.
There are several advantages of an immediate denture. The most important factor is that you will never need to appear in public without teeth.
An immediate denture will also protect the sensitive gum tissue at the extraction site. The denture acts as a bandage to:
Control swelling and allow the healing to progress
Help keep the gums/tissue free of debris (food impaction) that can cause irritation
Prevent dislodging of extraction site blood clots that are necessary for healing
During the healing process after extractions, the presence of an immediate denture can also help make the transition from eating soft foods to a wider variety of food easier and faster.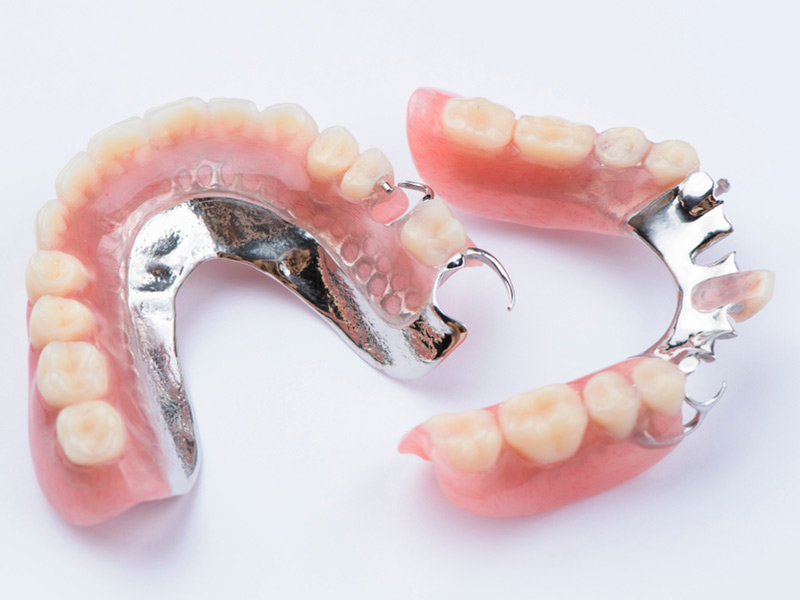 Partial Dentures
A partial denture replaces one or more missing natural teeth and is customised to a patient's individual needs. Removable partial dentures restore a person's natural appearance and greatly improve the ability to chew and speak clearly.
The type and style of partial dentures can depend on the many possible combinations of missing teeth. Daniel will approach each situation on a case-by-case basis. Daniel can offer a wide variety of partial denture designs and materials to solve each individual's dental situation. Missing teeth should not be ignored.
Partial dentures are all removable which is a benefit when it comes to cleaning and oral hygiene. A partial denture may prevent your natural teeth from shifting. A partial denture may help maintain the position of your natural teeth by providing them with additional support.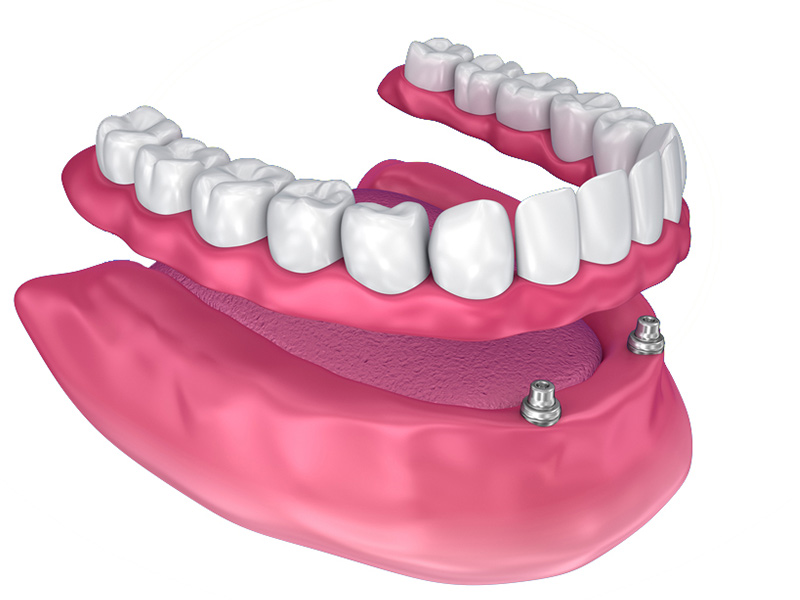 Implant Retained Dentures
An implant-retained denture is a type of overdenture that is supported by and attached to implants.
A regular denture rests on the gums and is not supported by implants.
They provide more stable support, locking safely into place giving greater comfort and the ability to eat foods that you may not have been able to eat before.
An implant-retained denture is used when a person doesn't have any teeth in the jaw but has enough bone in the jaw to support implants.
Daniel, with his extensive experience, will talk to you in-depth about implant retained dentures and advise if these types of dentures are best for you.
Burwood East Denture Clinic Opening Hours
239 Burwood Hwy, Burwood East, Victoria 3151
Monday to Friday: 8:30am to 5:30pm
Saturday & Sunday: Closed
Burwood East Denture Clinic
239 Burwood Hwy,
Burwood East, Victoria 3151
Mon to Fri: 8:30am to 5:30pm
Sat & Sun: Closed
Specialist Denture Services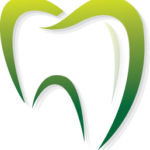 Dentures Repairs & Relines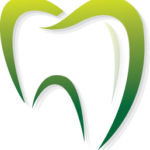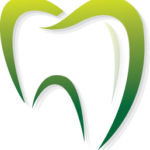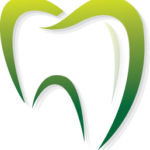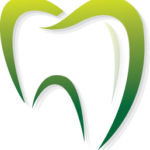 Implant Retained Dentures